80% Indica

Perfect Evening Smoke

Suitable for all Experience Levels

Sweet Cream Aroma

Trichome Drenched Buds
More Product Info
Sale!
Cream Brulee
Indulge in Evening Bliss – a Delectable 80% Indica Strain Perfect for a Relaxing Nightcap!
Creme Brulee: A Dessert-Like Delight for Beginners and Experts Alike
Step into the luxurious world of Creme Brulee, a strain that's a delightful treat for cultivators and cannabis enthusiasts of all experience levels.
@mahayahahaha
@K.K.cannabisfarm
Boasting a high yield of heavy, swollen buds blanketed in trichomes, Creme Brulee is the epitome of indulgence.
With its beginner-friendly cultivation and resilient nature, this strain is a dream come true for those venturing into the world of cannabis growing for the first time and experienced cultivators alike.
Packaging, Sticker & Merch
Packaging
Creme Brulee comes in durable, recycled plastic packaging designed to withstand the rigors of shipping while keeping your seeds safe and secure. The packaging is resistant to humidity, ensuring your seeds maintain their optimal freshness. Plus, it's reusable, giving you a convenient storage option for your buds or a handy container for other uses.
Sticker
Each pack of Creme Brulee comes with an exclusive Creme Brulee sticker, a unique and fun addition to flaunt your affinity for this irresistible strain.
Merch & Apparel
Looking to show off your love for Creme Brulee? We offer a range of merchandise, including stylish t-shirts.
What Comes in a Pack
When you receive a pack of Creme Brulee, you'll discover not only premium cannabis seeds but also a thoughtfully curated collection of additional items to enhance your overall experience. Our commitment to quality extends beyond the seeds themselves to the packaging and all the little extras included in each pack.
Aroma & Effects
Cream Brulee: Strain Radar Chart
Discover the multi-faceted allure of Creme Brulee, a strain that sets itself apart with its unique qualities. With its fragrant aroma, calming effects, and irresistible flavors, Creme Brulee is a true gem in our collection. Ready to explore its exceptional attributes? Dive into the radar chart comparison and witness how Creme Brulee shines when matched up against our other star strains.
Cream Brulee
Red Chile Truffles

American Pie 2.0

Zkittlez

Cali Deli

Cream Brulee

Dr Hypno CBD

None
Key Stats
Uncover the remarkable traits of Creme Brulee, a cultivator's delight no matter their experience level. This strain is known for its bountiful yields and resilient nature, promising a fruitful and gratifying cultivation journey.
With a moderate flowering period, Creme Brulee rewards growers with a hefty harvest of dense, trichome-covered buds bursting with smooth, sweet, and creamy flavors. Enjoy the satisfaction of cultivating this hardy strain as it thrives in your care, producing buds that are as indulgent to the senses as they are pleasing to the eye.
Flavor
Blossoms, Butter, Caramel, Coffee, Sweet
Type
80% Indica / 20% Sativa
Indoor Yield
1.5-1.8 oz/ft²
Outdoor Yield
16-21 oz/plant
Harvest
End of September, Start of October
Effect
Calming, Happy, Sensual
Grow Tips
Grow Tip #1
Enhance Creme Brulee's potential with strategic pruning. Removing lower leaves allows the plant to focus on the main bud sites, yielding larger, trichome-rich buds.
Grow Tip #2
This strain responds exceptionally well to low-stress training methods. By gently bending and tying branches, you can create a more even canopy and increase light exposure, leading to better bud development and higher yields.
Proven Cultivation Strategies for Achieving Success with Creme Brulee
The harmonious blend of indica and sativa genetics in Creme Brulee gives it a unique resilience, making it a joy to cultivate for growers of all levels. We recommend providing it with a controlled climate, especially managing humidity levels, to prevent mold and encourage the development of its dense, trichome-rich buds.
Cream Brulee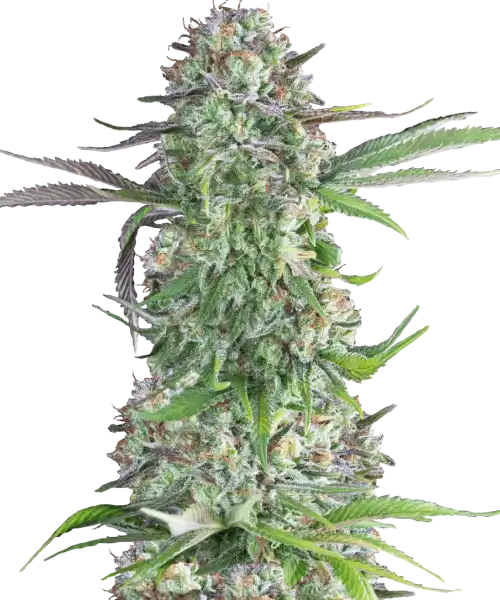 80% Indica

Perfect Evening Smoke

Suitable for all Experience Levels

Sweet Cream Aroma

Trichome Drenched Buds
Red Chile Truffles

American Pie 2.0

Zkittlez

Cali Deli

Cream Brulee

Dr Hypno CBD
VS
Strain Match-Up: Discover your Ideal Companion
Searching for a strain that complements Creme Brulee Auto? Explore our strain match-up section, where you can compare the key attributes of Creme Brulee Auto with other autoflowering strains in our collection. Discover the unique features, flavors, and effects of each strain, guiding you to find your perfect cannabis companion.
Reviews
Customer Reviews
2 customer rating
5 stars

100%
4 stars

0%
3 stars

0%
2 stars

0%
1 stars

0%
Shipping & Germination Guarantee
Guaranteed Germination
We guarantee the germination of each seed, and if any fail to sprout, we'll replace them. Learn more about our germination guarantee here.
FREE Free Shipping
Check if you're eligible for our complimentary shipping service by visiting our website. Find out the regions and conditions for qualifying orders here
Guaranteed Delivery
Rest assured, we stand behind our promise of 100% guaranteed delivery. Your order will reach you safely and discreetly.
Discreet Shipping
Your privacy is our top priority. We ensure discreet shipping, with no indication of the package contents. Shop with confidence, knowing your order will arrive in a discreet and confidential manner.
Secure Packaging
We prioritize the protection of your seeds, maintaining their quality and integrity throughout the shipping process. Your satisfaction and peace of mind are our utmost priority.
Quality Assurance
Our seeds undergo strict quality assurance processes to ensure their viability, genetic stability, and overall excellence.
Shipped within 24h
Your order will be carefully packaged and shipped within 24 hours, ensuring prompt delivery to your doorstep. Trust us for a seamless and timely shopping experience.
Trackable Shipments
Once your order is dispatched, we'll provide you with a tracking number, allowing you to monitor the progress of your package until it reaches your hands.
Free Bonus Seed
As a special bonus, we're including a free seed with every order. It's our way of saying thank you for choosing Hypno Seeds.