Elite Strain for Experienced Growers

Fresh Citrus Symphony

Potent Diesel Strain

Serene and Relaxing CBD Sensation

Signature 1:25 THC:CBD Ratio
More Product Info
Sale!
Dr Hypno CBD Auto
Unlock the Hypnotic Power of Pure Relaxation with our Best-Priced CBD Autoflower!
Dr. Hypno CBD Auto: Experience Tranquility with Diesel x CBD Auto Strain
Welcome to the soothing world of Dr. Hypno CBD Auto, a strain that masterfully brings together the robust genetics of Diesel and CBD Auto strains.
This strain boasts an impressive THC:CBD ratio standing between 1:15 and 1:25. These CBD-rich buds are a true treasure for experienced growers and cannabis enthusiasts seeking a therapeutic and relaxing experience.
Packaging, Sticker & Merch
Packaging
Dr. Hypno CBD Auto comes in sturdy, waterproof, and recycled plastic packaging, engineered to endure transit and keep your seeds safe and sound. The packaging is resistant to humidity, ensuring optimal freshness. Plus, it's reusable, so you can use it for storing other small items after unpacking your seeds.
Sticker
Each Dr. Hypno CBD Auto pack is accompanied by an exclusive Dr. Hypno sticker, a cool and collectable addition to show off your appreciation for this unique strain.
Merch & Apparel
Want to express your love for Dr. Hypno CBD Auto in a fashionable way? Check out our assortment of merchandise!
What Comes in a Pack
In your pack of Dr. Hypno CBD Auto, you'll discover not just premium cannabis seeds, but also a thoughtfully curated selection of additional items that enhance your overall experience. We are committed to quality that extends beyond the seeds themselves, reflected in the packaging and accompanying goodies in every pack.
Aroma & Effects
Dr Hypno CBD Auto: Strain Radar Chart
Discover the allure of Dr Hypno CBD Auto, a strain that stands out in its own right. With its refreshing flavors, potent effects, and impressive CBD content, Dr Hypno CBD Auto is truly in a league of its own. Ready to see how this strain stacks up? Jump into the radar chart comparison and see how Dr Hypno CBD Auto compares with our other stellar strains.
Dr Hypno CBD Auto
Ice Eyes Auto

Juicy Pussy Auto

Rainbow Runtz Auto

Papaya Pie Auto

Zkittlez Auto

Red Pistachio Auto

Dr Hypno CBD Auto

Cream Brulee Auto

Crystal Ball Auto

Amnesia Haze Auto

None
Key Stats
Dive into the world of Dr. Hypno CBD Auto, a unique strain that effortlessly blends diverse characteristics. This hybrid strain, a product of meticulous breeding, stands out with a THC:CBD ratio between 1:15 and 1:25, ensuring a balanced, calming effect.
Designed for the more experienced and advanced growers, this strain can yield a medium-sized harvest. It's worth noting that Dr. Hypno CBD Auto can be easily stressed, so careful handling is crucial for optimal results.
Flavor
Earthy, Fresh Woods, Orange Blossom, Sour
Type
55% Indica / 45% Sativa
Flowering
8 weeks from germination
Indoor Yield
1.1-1.6 oz/ft²
Outdoor Yield
3.5-5.3 oz/plant
Effect
Calming, Pleasant, Relaxation, Therapeutic
Genetics
Diesel x CBD x Ruderalis
Grow Tips
Grow Tip #1
Dr. Hypno CBD Auto is a bit finicky, so experienced growers are encouraged to pay close attention to its needs. Overfeeding or excessive stress can hinder its performance, so a gentle hand is necessary.
Grow Tip #2
A stable and stress-free environment is key to unlocking the full potential of this unique strain.
Cultivation Wisdom to Advance Your Cannabis Grow Mastery
Dr. Hypno CBD Auto is a hybrid strain that offers a unique blend of calming relaxation and invigorating energy. This strain thrives best in controlled indoor conditions, enabling growers to manage environmental factors for an optimal yield.
Dr Hypno CBD Auto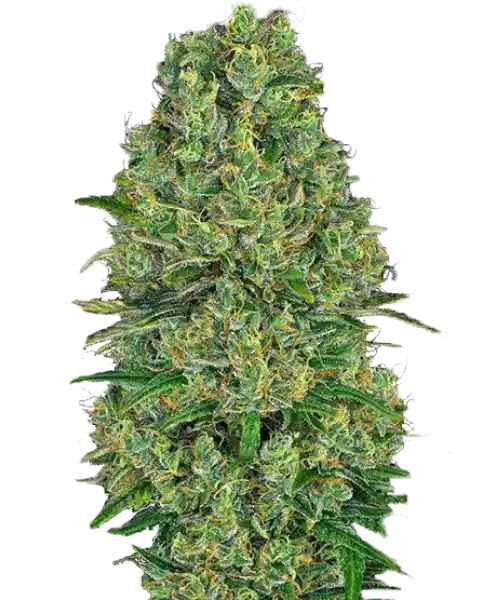 Elite Strain for Experienced Growers

Fresh Citrus Symphony

Potent Diesel Strain

Serene and Relaxing CBD Sensation

Signature 1:25 THC:CBD Ratio
Ice Eyes Auto

Juicy Pussy Auto

Rainbow Runtz Auto

Papaya Pie Auto

Zkittlez Auto

Red Pistachio Auto

Dr Hypno CBD Auto

Cream Brulee Auto

Crystal Ball Auto

Amnesia Haze Auto
VS
Strain Match-Up: Find Your Perfect Companion
Looking for a strain that perfectly complements Ice Eyes Auto? Explore our strain match-up section, where you can compare the key features of Ice Eyes Auto with other autoflowering strains in our shop. Uncover the unique attributes, flavors, and effects of each strain, empowering you to find your perfect cannabis companion.
Reviews
Shipping & Germination Guarantee
Guaranteed Germination
We guarantee the germination of each seed, and if any fail to sprout, we'll replace them. Learn more about our germination guarantee here.
FREE Free Shipping
Check if you're eligible for our complimentary shipping service by visiting our website. Find out the regions and conditions for qualifying orders here
Guaranteed Delivery
Rest assured, we stand behind our promise of 100% guaranteed delivery. Your order will reach you safely and discreetly.
Discreet Shipping
Your privacy is our top priority. We ensure discreet shipping, with no indication of the package contents. Shop with confidence, knowing your order will arrive in a discreet and confidential manner.
Secure Packaging
We prioritize the protection of your seeds, maintaining their quality and integrity throughout the shipping process. Your satisfaction and peace of mind are our utmost priority.
Quality Assurance
Our seeds undergo strict quality assurance processes to ensure their viability, genetic stability, and overall excellence.
Shipped within 24h
Your order will be carefully packaged and shipped within 24 hours, ensuring prompt delivery to your doorstep. Trust us for a seamless and timely shopping experience.
Trackable Shipments
Once your order is dispatched, we'll provide you with a tracking number, allowing you to monitor the progress of your package until it reaches your hands.
Free Bonus Seed
As a special bonus, we're including a free seed with every order. It's our way of saying thank you for choosing Hypno Seeds.