75% Sativa

Energizing Daytime High

Ideal for Tropical Climate

Impressive Sugar-coated Colas

Suitable for all Experience Levels

Timeless Amnesia Haze
More Product Info
Sale!
Amnesia Haze Auto
Embark on a Haze of Euphoria – Experience Sweet Floral Aromas and an Energetic Rush with Each Uplifting Puff!
Discover Amnesia Haze Auto: Your Path to Cultivation Mastery
Embark on an unforgettable journey with Amnesia Haze Auto, a premier choice from Hypno Seeds. This strain is a blend of mesmerizing aromas, robust growth, and a harmonious balance of sativa and indica effects.
Ideal for both novice and experienced cultivators, Amnesia Haze Autoflower is not just a plant; it's a cultivation adventure.
Join a Community of Passionate Growers
When you buy Amnesia Haze Auto seeds, you're also stepping into a world of like-minded enthusiasts. Share your growing journey, celebrate your successes, and learn from the collective wisdom of the Hypno Seeds community.
At Hypno Seeds, we pride ourselves on the quality of our Amnesia Haze Auto seeds. Each seed is a promise of excellence and a step towards a successful harvest.
Packaging, Sticker & Merch
Packaging
Amnesia Haze Autoflower seeds are delivered in moisture-resistant, recycled plastic packaging, expertly crafted to endure the rigors of shipping while ensuring your seeds remain safe and secure. This environmentally conscious packaging is not only robust and protective but also reusable.
Sticker
Add a personal touch to your cultivation gear with our unique stickers, included in every order. These aren't just stickers; they're a mark of your commitment to quality cultivation.
Merch & Apparel
Our commitment to excellence extends beyond seeds. Hypno Seeds offers an exclusive line of apparel and accessories, perfect for those who want to wear their passion for cultivation.
What Comes in a Pack
Each packet of Amnesia Haze Autoflower arrives in beautifully crafted, premium packaging, thoughtfully designed to offer both protection and delight. To add a personal touch to your cultivation experience, every pack includes a unique, personalized sticker, embodying the essence of the Amnesia Haze Auto strain and the care we put into every detail. This exceptional packaging reflects our commitment to quality and the premium experience we strive to provide to every cultivator.
Aroma & Effects
Amnesia Haze Auto: Strain Radar Chart
Discover the exceptional traits of Amnesia Haze Auto using our Strain Chart Radar. This engaging infographic provides a clear visualization of its potency, yield, THC content, and more, making it easy to compare with other strains. Our intuitive Strain Comparison Tool allows for a detailed overlay analysis, helping you make informed decisions for your cultivation needs. Explore these innovative features and understand why Amnesia Haze Auto is the ideal choice for both novice and experienced growers.
Amnesia Haze Auto
Ice Eyes Auto

Juicy Pussy Auto

Rainbow Runtz Auto

Papaya Pie Auto

Zkittlez Auto

Red Pistachio Auto

Dr Hypno CBD Auto

Cream Brulee Auto

Crystal Ball Auto

Amnesia Haze Auto

None
Key Stats
Embark on a rewarding cultivation journey with Amnesia Haze Autoflower, a strain celebrated for its sativa-dominant genetics and up to 21% THC content. Ideal for those seeking a blend of rapid flowering (9 weeks) and generous yields, this strain stands out in any collection. Its medium height makes it a versatile fit for various growing spaces.
By choosing to order Amnesia Haze Autoflower seeds online, you're securing a strain that promises not just bountiful harvests but also a truly enriching growing experience. Dive into the world of premium cultivation and add this exceptional strain to your garden today.
Flavor
Cinnamon, Flowery, Patchouli, Spicy, Sweet
Type
25% Indica / 75% Sativa
Flowering
9 weeks from germination
Outdoor Yield
2.1-7.4 oz/plant
Effect
Energetic, Happy, Physical, Sensual
Genetics
Amnesia Haze x Ruderalis
Grow Tips
Grow Tip #1
To get the most out of Amnesia Haze Auto, remember that this strain can be nutrient-hungry. Therefore, consistent feeding is key to maximizing growth and bud production. Explore our blog on optimal feeding techniques to maximize growth and yield. Read more here.
Grow Tip #2
Amnesia Haze Auto benefits from defoliation, which helps to increase light penetration and air circulation in the lower parts of the plant. Read about defoliation here.
Amnesia Haze Auto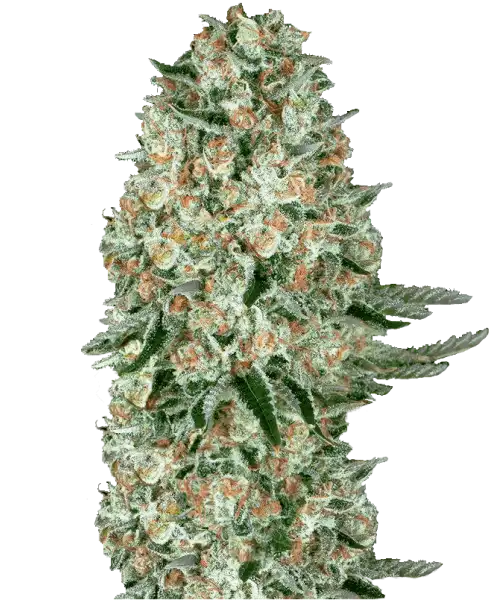 75% Sativa

Energizing Daytime High

Ideal for Tropical Climate

Impressive Sugar-coated Colas

Suitable for all Experience Levels

Timeless Amnesia Haze
Ice Eyes Auto

Juicy Pussy Auto

Rainbow Runtz Auto

Papaya Pie Auto

Zkittlez Auto

Red Pistachio Auto

Dr Hypno CBD Auto

Cream Brulee Auto

Crystal Ball Auto

Amnesia Haze Auto
VS
Strain Match-Up: Discover Your Ideal Cannabis Companion
Wondering how Amnesia Haze Autoflower stacks up against other strains? Use our Strain Match Up tool to compare its characteristics with other popular varieties. This tool helps you understand the unique advantages of Amnesia Haze Auto, ensuring you make the best choice for your cultivation needs.
Reviews
Customer Reviews
8 customer rating
5 stars

88%
4 stars

13%
3 stars

0%
2 stars

0%
1 stars

0%
Customer Images
Shipping & Germination Guarantee
Guaranteed Germination
We guarantee the germination of each seed, and if any fail to sprout, we'll replace them. Learn more about our germination guarantee here.
FREE Free Shipping
Check if you're eligible for our complimentary shipping service by visiting our website. Find out the regions and conditions for qualifying orders here
Guaranteed Delivery
Rest assured, we stand behind our promise of 100% guaranteed delivery. Your order will reach you safely and discreetly.
Discreet Shipping
Your privacy is our top priority. We ensure discreet shipping, with no indication of the package contents. Shop with confidence, knowing your order will arrive in a discreet and confidential manner.
Secure Packaging
We prioritize the protection of your seeds, maintaining their quality and integrity throughout the shipping process. Your satisfaction and peace of mind are our utmost priority.
Quality Assurance
Our seeds undergo strict quality assurance processes to ensure their viability, genetic stability, and overall excellence.
Shipped within 24h
Your order will be carefully packaged and shipped within 24 hours, ensuring prompt delivery to your doorstep. Trust us for a seamless and timely shopping experience.
Trackable Shipments
Once your order is dispatched, we'll provide you with a tracking number, allowing you to monitor the progress of your package until it reaches your hands.
Free Bonus Seed
As a special bonus, we're including a free seed with every order. It's our way of saying thank you for choosing Hypno Seeds.